40 over 40
I am so excited to launch an incredible project about the beauty of aging and self love!

I am in search of 40 amazing women in their 40s, 50s, 60s and beyond to participate in an unforgettable journey of self-discovery and transformation.

I am inviting you to take part in an empowering portrait experience that will transform the way you see yourself.
This is more than just a photoshoot! It is an unforgettable experience to EMPOWER and SHINE inside & out.
It is about:

- Reconnecting with your soul and your inner voice.
- Accepting yourself as you are now.
- Seeing your beauty and strength as your loved ones already see you.
- Honoring what makes you unique.
- Being comfortable in your own skin, unapologetically, no matter your age, shape and size.
- Embracing every scar on your skin, every line on your face, every gray in your hair.
- Recognizing that you are perfect with your imperfections, just the way you are.
- Transforming the way you see yourself.
- Learning to love your reflection looking back at you in the mirror.
- Freeing your spirit wholeheartedly by being YOU.
- Celebrating your life and your story.
- Empowering not only yourself, but also others.
- Helping other women realize their potential.
It is about SELF LOVE!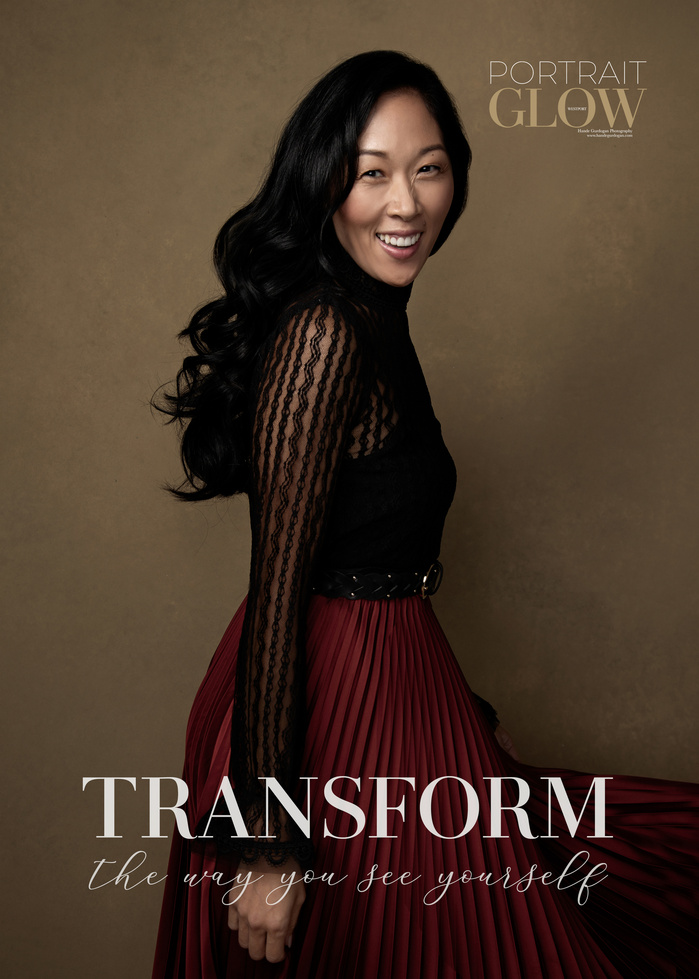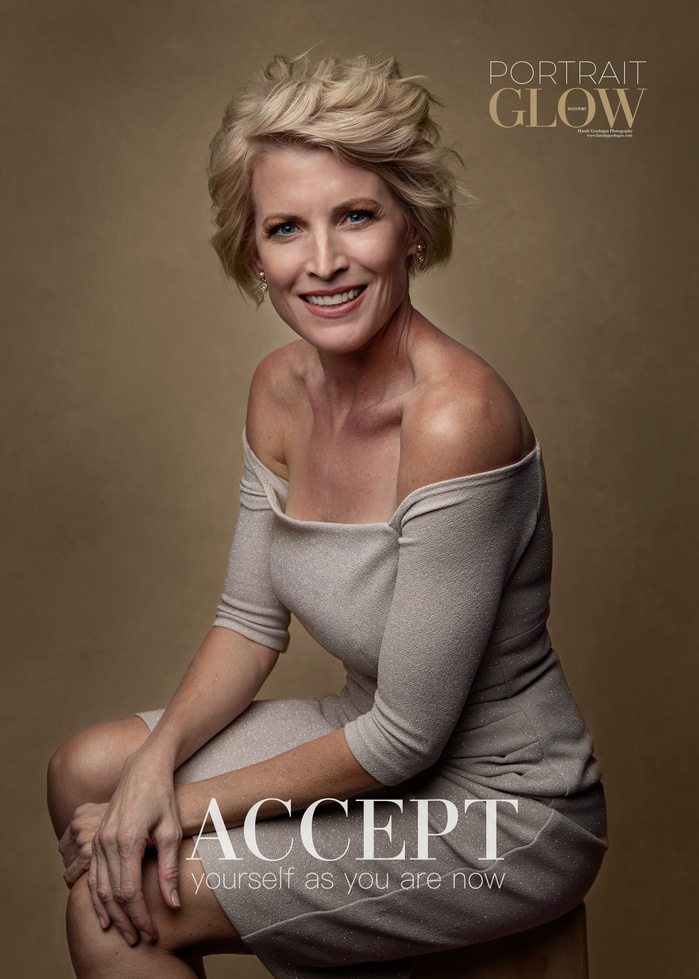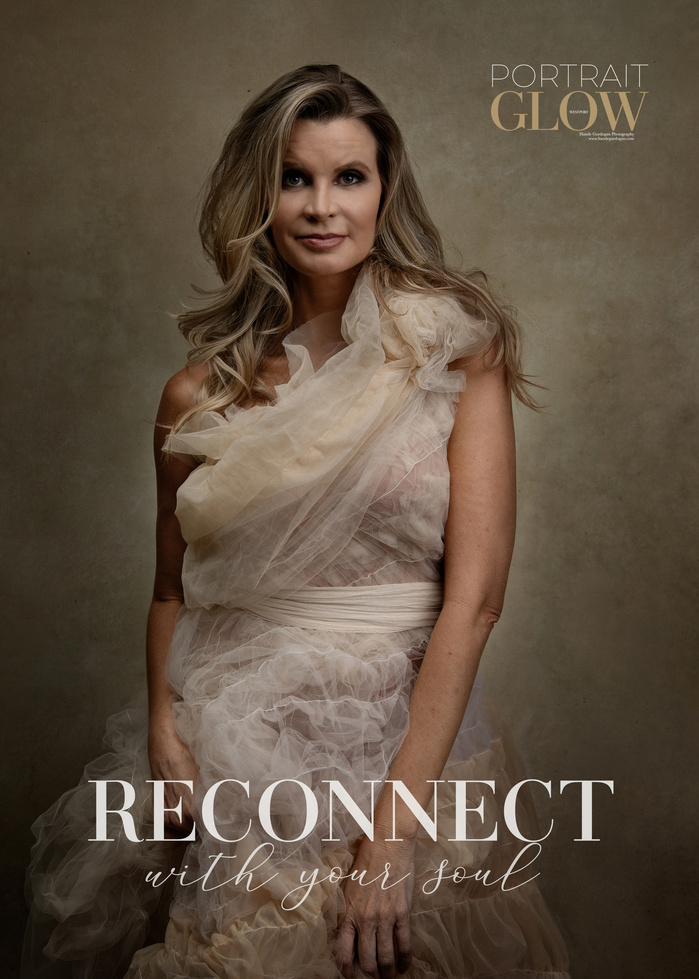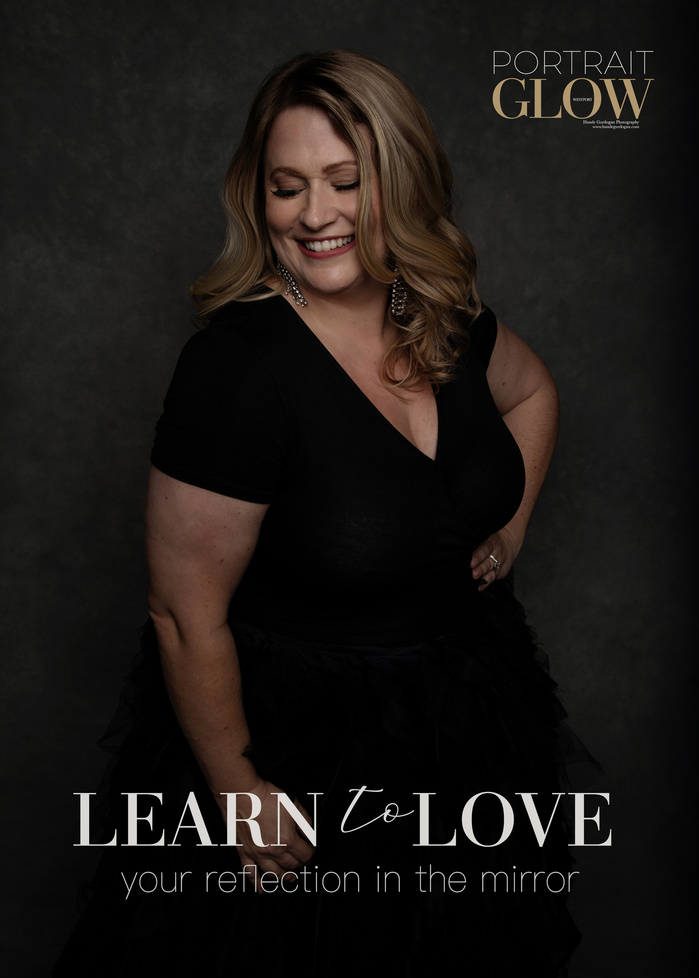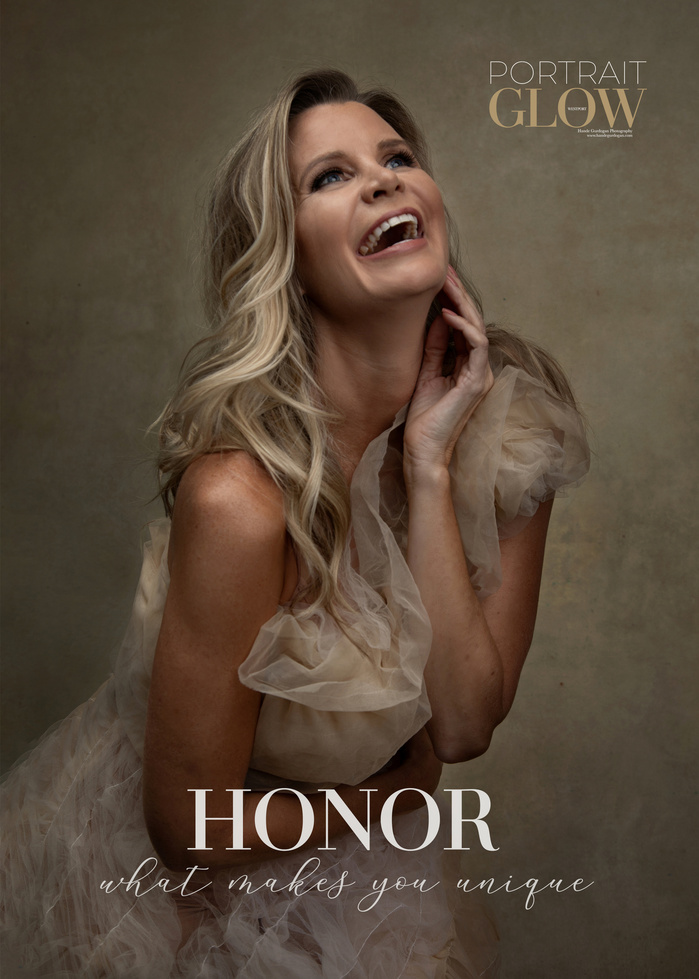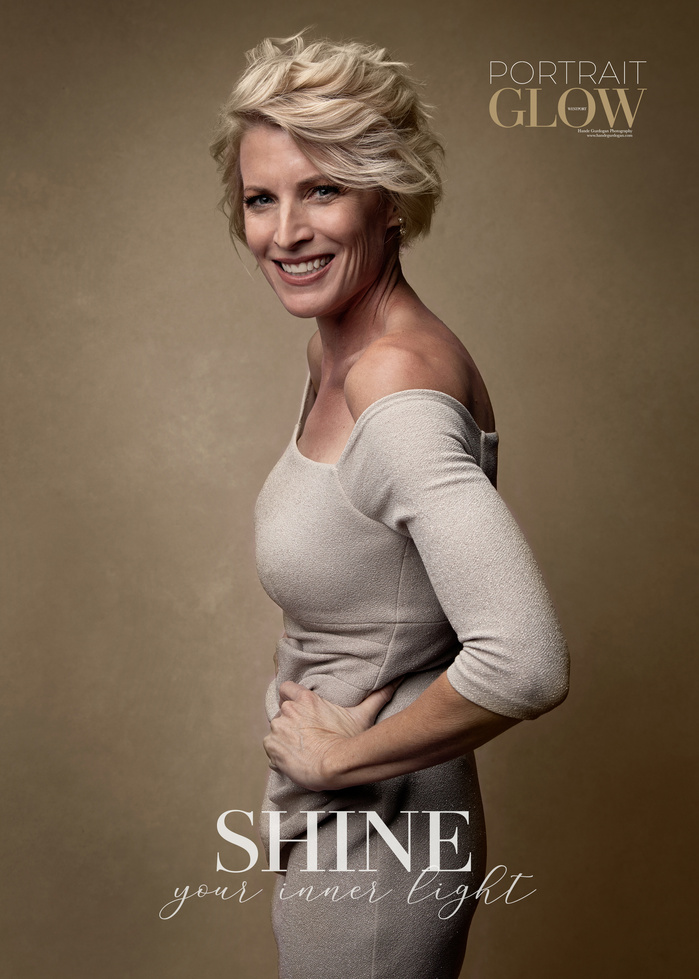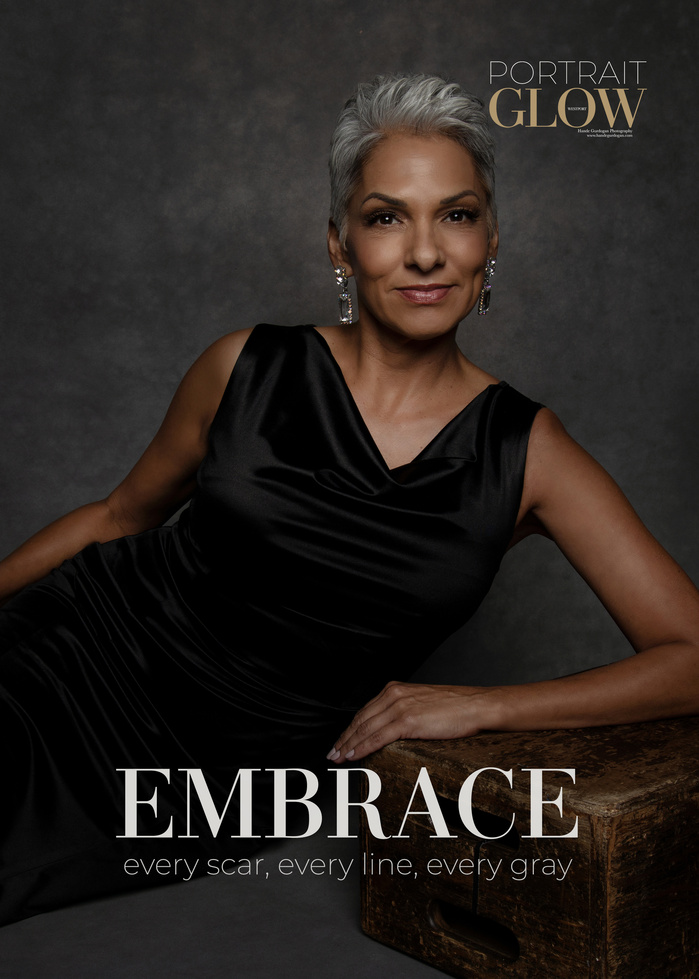 Prior to your photo session, we will have a consultation where we will discuss all the details involved with your session including wardrobe, hair & makeup, what to bring, how to prepare and everything else you'll need to know about your special day!
On the day of the photoshoot, you will be welcomed in the studio with a big smile. You will be pampered with love and care from start to finish.
Your day will start with professional hair styling and makeup. We will consult with you on how you wish to wear your hair and makeup.


Your styling session will be followed by your dream photoshoot!
- You will change 4-5 outfits throughout your session with different styles, background and lighting options.
- If you don't feel naturally photogenic. you are not alone! My job is to help you feel comfortable and enjoy the entire experience.
- Throughout your photoshoot, I will genlty guide you with posing that reflects your unique personality, energy, and style as well as bring out your confidence and strenght.
You will be invited back for your reveal appointment within 2-3 weeks after your photo shoot where you will see all your
beautiful portraits, choose your complimentary print and have the opportunity to purchase more if you wish.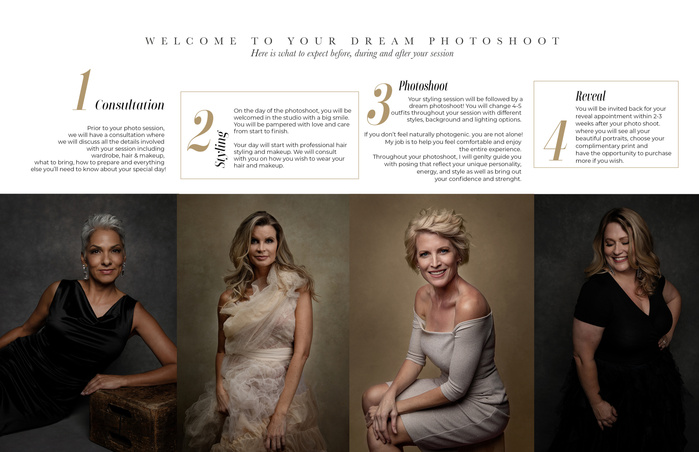 How much does it cost?
Special campaign pricing $450 (Regular price $745).
What does it include?
1- A pre-session consultation (either via Zoom or in person) to get to know each other and discuss how you'd like to be photographed.
2- Professional hair-styling and makeup on the day of the photoshoot that will make you look and feel amazing!
3- Fully guided photoshoot with 4-5 outfit changes.
4- One complimentary portrait of your choice (7x10 matted print and high res digital file).
If you wish to purchase additional images, collection packages will be available and we'll credit your $250 payment towards the package of your choice.

5- Full access to studio wardrobe.
6- A reveal/ordering session.
7- An exclusive feature in our Portrait GLOW magazine and gallery exhibition by the end of 2021.
How can I apply?
There are only 40 spots available.
Please fill out this application form.
All applications will be reviewed. If selected, I will send you a confirmation email and get in touch to schedule your consultation.
For those not selected for the first round, you'll have the opportunity to apply again in future rounds.


Please make sure you agree with all of the following:
1- Portraits of all 40 amazing women and their stories will be a part of a magazine attributed to this project.
2- Your portraits will be celebrated with a gallery style exhibition.
3- Your portraits will be shared in my social media accounts.
4- I will do a short video interview with you where you will share your perspective about being a women over 40.
5- You will be photographed in your natural beauty prior to your photoshoot for the before/after gallery.